Webinar: "Getting to know Slack: Effective communication tool for the corporate environment".
18 de June de 2020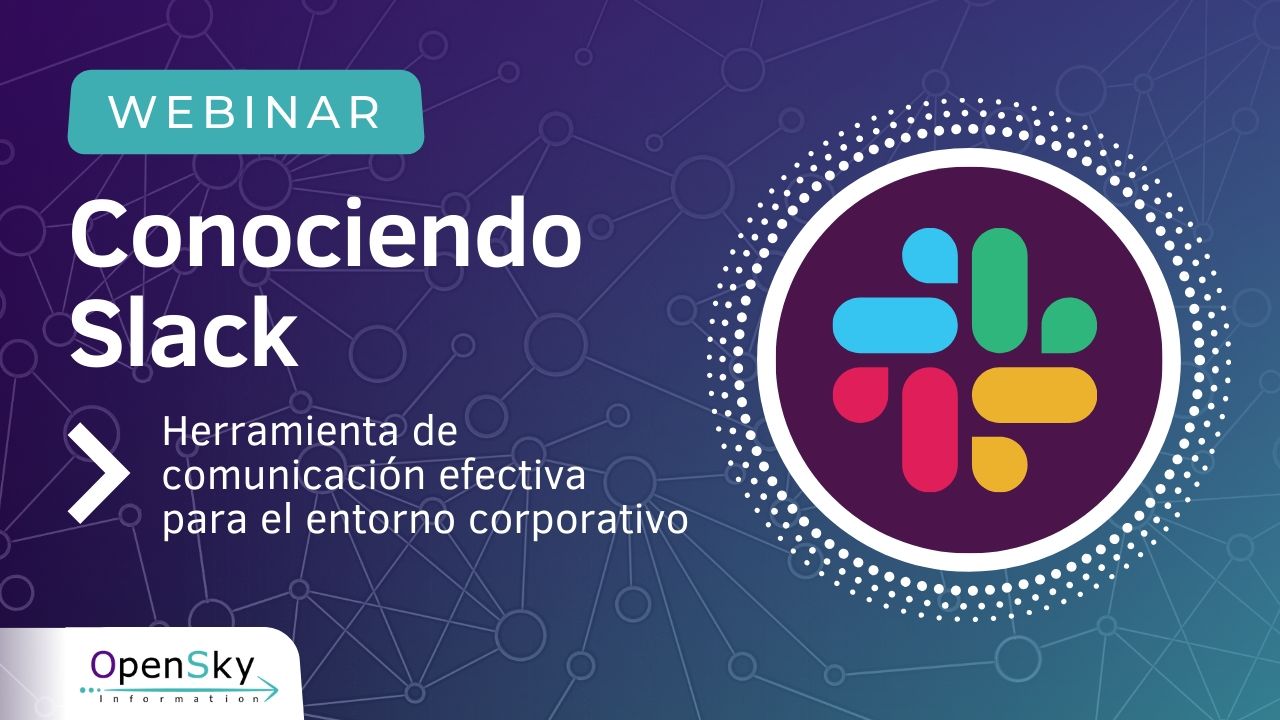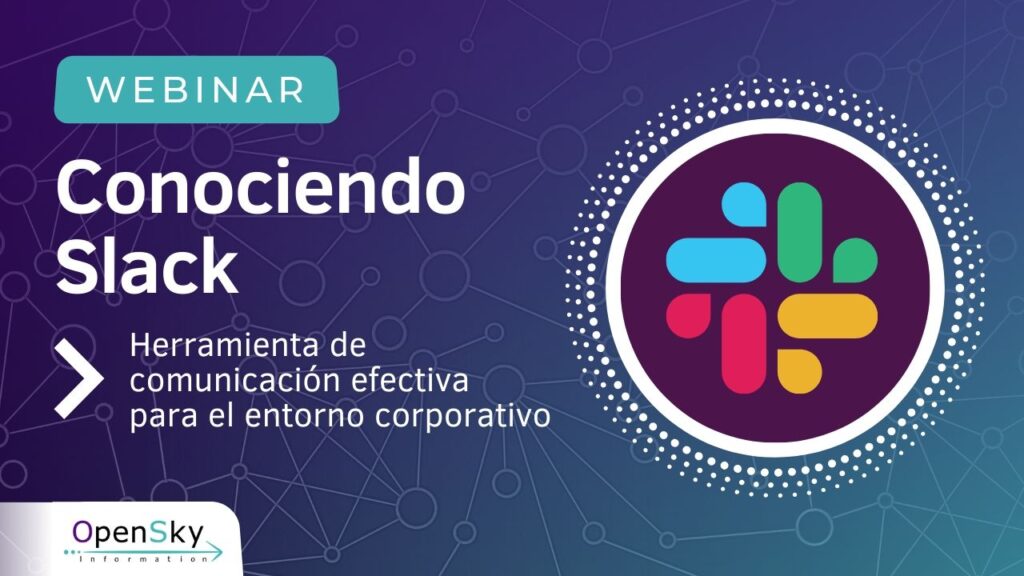 In this webinar we present the Slack tool, its features, recommendations and advantages for a work and/or academic context, dictated by Andres Mora Vanegas, CTO & Co-Founder of OpenSky Information, Systems Engineer and Master in Educational Technology and Digital Competencies with extensive experience in technology and Virtual Education.
This tool was developed by Slack Technologies in 2013 and gives us the version in Android, iOS, Windows, Linux devices and web page, the structure of this tool is designed to have communication in different channels and that has generated that it is more effective than Skype, email, WhatsApp, etc. In addition, you have the ability to respond to specific messages, send files to private and public channels and also has the option of an information search engine.
As specific recommendations, Slack would be a more complete communication portal for companies and thus avoid the use of WhatsApp, a tool that has more of a social focus than a work focus. It allows you to create different channels and conceptualize the information either by the areas that the institution manages.
The tool is very intuitive to invite members, as it has the option to make them via email, but it is important to note that it is to place the specific name; since automatically the tool will take the name. On the other hand, there is the option to connect tools such as Zoom, Google calendar, etc.; which will be useful to facilitate your experience with this tool.
It is important to keep in mind that when downloading the application you will have the opportunity to activate notifications, but when accessing the free version you have some limits that would be of great importance to take into account such as: Let see the last 10 thousand messages the rest are automatically deleted as it has a storage limit of 5GB; if by chance the content is very heavy it is recommended to use Drive or Wetransfer.
In conclusion, the Slack tool helps us to keep control and order of our work activities and improve team communication. In addition, it handles information security, the resolution of images and videos of good quality, so Slack provides solutions that can be used in both work and educational environments.
"Work is what you do, not where you do it".
If you want to know more about the content, we invite you to relive our webinar!