Webinar: "Teleconferencing Tools for Virtual Education in times of COVID-19".
29 de May de 2020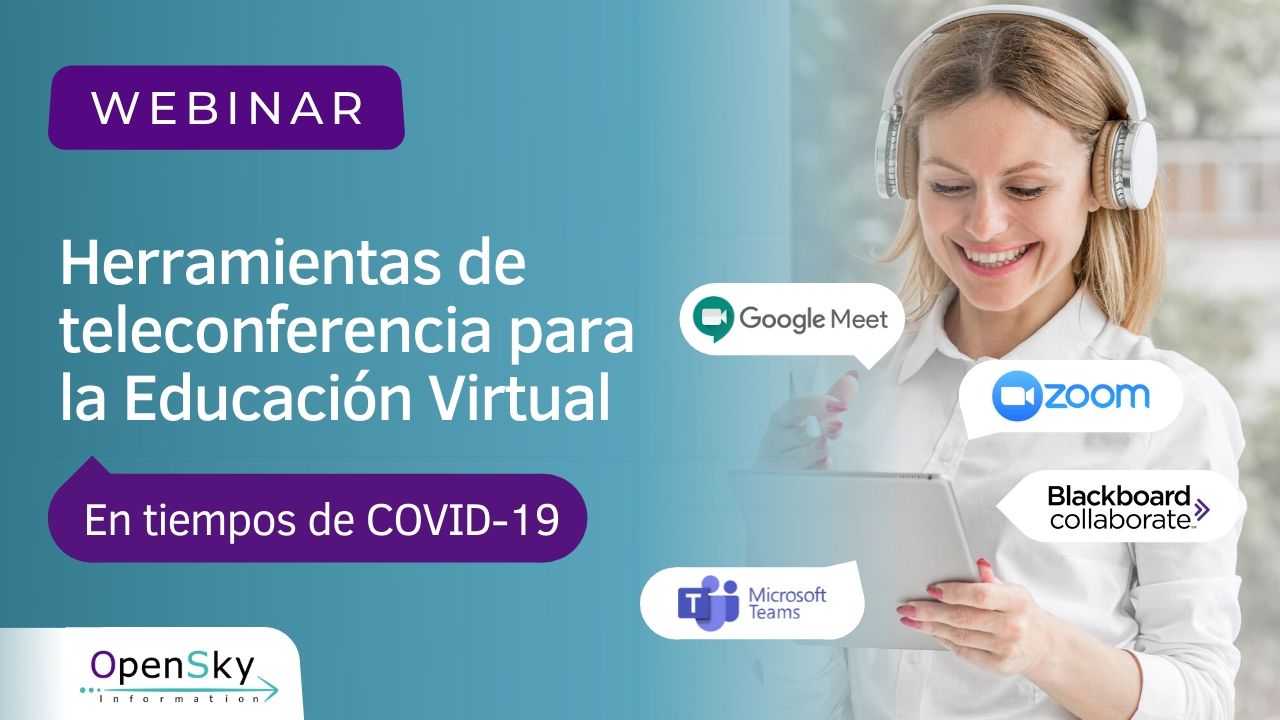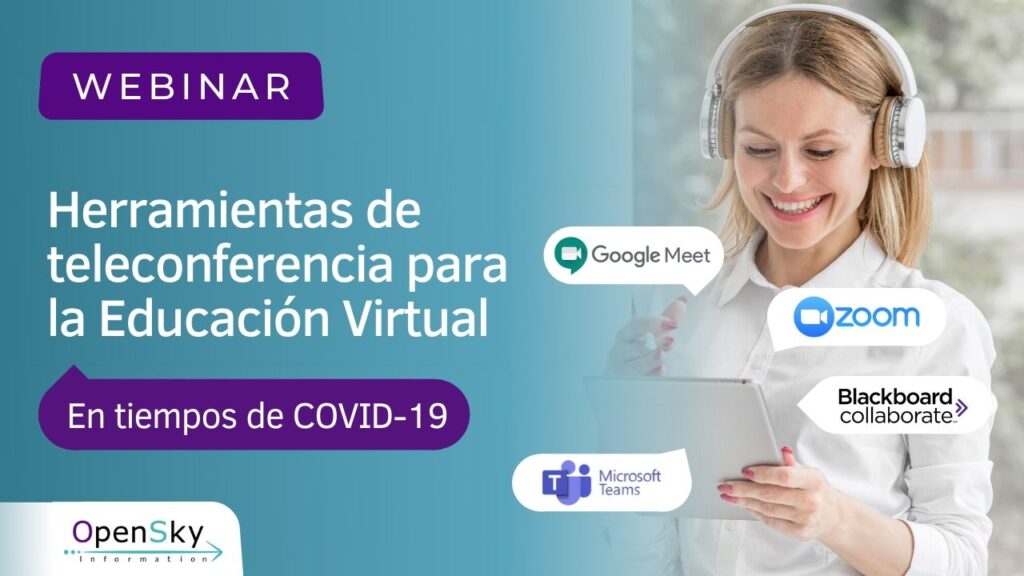 This space was designed for all educational institutions and teachers who would be teaching their classes remotely or virtually due to the health emergency generated by COVID-19. Accordingly, as a speaker we had the Engineer Andres Mora Vanegas, CTO & Co-Founder of OpenSky Information, Master in Educational Technology and Digital Competences who has extensive experience in the application of technology in contexts of Education and Virtuality.
In this Webinar, the fundamental characteristics of teleconferencing and videoconferencing tools were presented, which will undoubtedly be of help to generate a communicative space for two or more people in different geographical positions. Additionally, recommendations for the use of these tools were provided:
Time to organize the talk or class.
Have a stable connection (cable, wifi, 4G).
Avoid noisy spaces and have good lighting.
Have updated web browsers.
Try to use a microphone and maintain a good posture in front of the camera.
With the above, we can say that adapting to technology can be a bit difficult, but it is important to recognize that it is currently the best ally for educational institutions, companies or businesses; do not forget that we have the opportunity to use practical tools for any meeting for educational and work purposes such as: Zoom, Google Meet, Microsoft Teams and Blackboard Collaborate. Below, we provide information on each of them:
Zoom: It is a software for video calls and virtual meetings, accessible from desktop computers, cell phones, laptops and tablets.
Google Meet: Service developed by Google and is part of a new version of Hangouts.
Microsoft Teams: Tool designed for work or educational purposes.
Blackboard Collaborate: Real-time videoconferencing tool that allows you to add files, share applications and use a virtual whiteboard to interact.
To conclude, the tools that technology facilitates us to make use of in our virtual meetings in a work, educational, social and family context have been a great advantage in this moment of isolation. It is important to know each of these tools, their use, advantages, disadvantages and how we can apply them to our work, educational or personal life.
If you are interested in knowing more about this topic and the questions that arose during the event, we invite you to watch the complete Webinar on our YouTube channel, remember to subscribe and activate the notification bell.
"The coronavirus has shown us that technology is only a means to achieve our goals.""

Andres Mora Vanegas